Students are sharing their favorite books, favorite book quotes, and the names of books they are currently reading. Beautifully decorated posters are being shared via the library Twitter account and authors are being tagged so they'll see that kids LOVE their books. Thanks, Coert Voorhees, for recognizing and appreciating the students who love your work!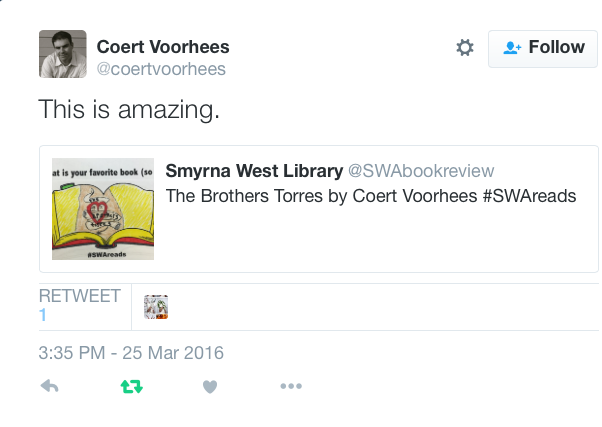 Add your voice:  What's your favorite book?
What quote from a book do you love?
What are you reading right now?
(pictures by Titan, Jonathan, and Emily)